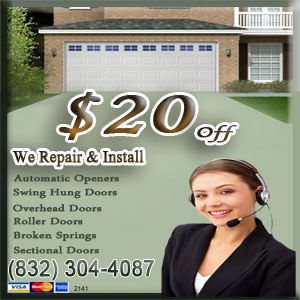 Local Repair Garage Door Missouri City Texas
Our Garage Doors Repair is here to fix your problems with your commercial or residential garage door, and we will do it perfectly with our industry specialist skill. As far as size, the garage door is the biggest entry to any building, and it's there for not only getting in, it keeps others out, and this must be something that is not left unprotected for long periods of time, and that is why we are on call and ready, day or night, when you need us.

Our technicians receive the most intense training in the industry before we call them certified. With many years of experience, we are the experts at garage door repairs in the Missouri City area. No matter how your overhead garage door broke or what extent of damage it has, we will make sure your garage door is as good as NEW in the fastest possible time.